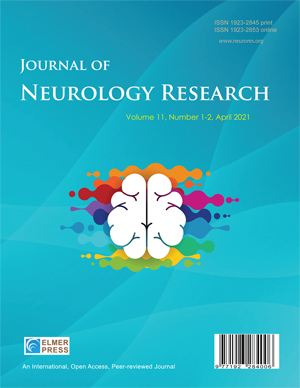 Editor-in-Chief
Gerald Pfeffer, MD, PhD, FRCPC
Assistant Professor, Hotchkiss Brain Institute, University of Calgary, Canada   Read more...

ISSN-print: 1923-2845 | ISSN-online: 1923-2853 | Bimonthly | Open Access | Aims and Scope

Covered and indexed: Worldcat; EBSCO; Google Scholar; Google; JournalTOCs; PubMed: selected citations only (NIH supported articles).
Journal archiving and digital preservation: Portico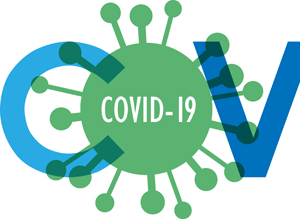 Let's Combat COVID-19 Pandemic Together
The COVID-19 outbreak presents the unprecedented challenge for world public and medical practitioners and health care providers. The Elmer Press Inc is herein to participate the combating COVID-19 through all possible efforts, as a clinical medicine publisher, we would facilitate the rapid and effective communication of management of this pandemic, we will consider submissions related to all aspects of this disease, including prevention, basic viral research, epidemiology, treatment, vaccine, fast screening, diagnosis, prognosis, etc. We will process such manuscripts in priority and publish them ASAP after peer-reviewed and accepted.
Viewpoints

 

 

Featured

 

Psychological Implications of Mandatory Testing for Severe Acute Respiratory Syndrome Coronavirus 2 During the Global COVID-19 Pandemic.
This article aims to discuss the psychological and ethical impacts of forcing the patients to be tested for the COVID-19. The authors' opinion is that testing for SARS-CoV-2 should be mandatory during the pandemic to properly guide isolation and fairly distribute limited PPE and hospital space, thereby maximizing public health. Read the Full Text

Association Between Trauma Center Designation and Spinal Cord Injury Admission in the USA

After spinal cord injury (SCI), patients are seen in either trauma center emergency departments (EDs) or non-trauma center EDs, and then selectively admitted for hospitalization. The association between SCI and admission to designated trauma centers is currently unknown. Read the Full Text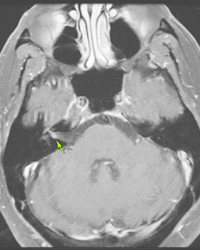 Sudden Onset Hemiplegia and Neglect: A Case Report of Type A Aortic Dissection Presenting as a Code Stroke
Stanford type A acute aortic dissection with ischemic stroke is a rare yet highly morbid presentation of sudden onset neurological symptoms. We present a case of a 57-year-old African American male brought to the emergency department with a witnessed syncopal episode, abdominal pain, right sided gaze preference, and left side weakness. Full Text
Vol. 10, No. 6, Dec 2020
Table of Contents
Editorial
Original Article
Case Report