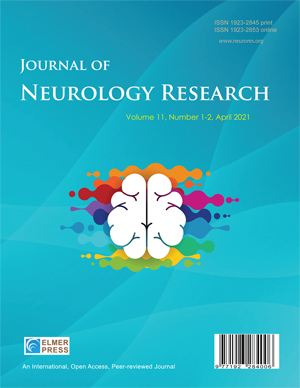 Editor-in-Chief
Gerald Pfeffer, MD, PhD, FRCPC
Assistant Professor, Hotchkiss Brain Institute, University of Calgary, Canada   Read more...

ISSN-print: 1923-2845 | ISSN-online: 1923-2853 | Bimonthly | Open Access | Aims and Scope

Covered and indexed: Worldcat; EBSCO; Google Scholar; Google; JournalTOCs; PubMed: selected citations only (NIH supported articles).
Journal archiving and digital preservation: Portico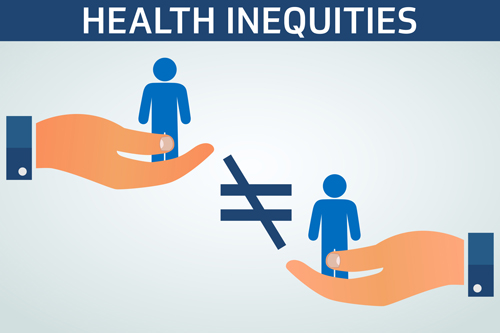 Title: Health Equity in Neuroscience

Editor: Gerald Pfeffer, MD
Submission deadline: May 31, 2022
Article Publishing Charge (APC): None
To be published: July 2022
(Articles will still be published "online-first" prior to the release of the special issue)

Description: We are inviting articles (Original Research, Commentary, and Review Articles) on the subject of health disparities, and means to improve equity for patients and practitioners in the neurological sciences (neurology, neurosurgery, psychiatry, and physiatry). For this special issue there will be no article processing charges. An award will designated in the amount of $500 to the best article contributed by a first-author trainee (undergraduate or graduate student, medical student, resident or fellow) following publication of the special issue in July 2022.
Articles Online First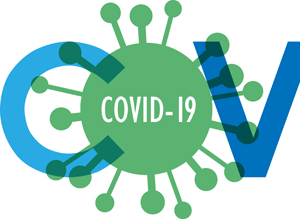 Let's Combat COVID-19 Pandemic Together
The COVID-19 outbreak presents the unprecedented challenge for world public and medical practitioners and health care providers. The Elmer Press Inc is herein to participate the combating COVID-19 through all possible efforts, as a clinical medicine publisher, we would facilitate the rapid and effective communication of management of this pandemic, we will consider submissions related to all aspects of this disease, including prevention, basic viral research, epidemiology, treatment, vaccine, fast screening, diagnosis, prognosis, etc. We will process such manuscripts in priority and publish them ASAP after peer-reviewed and accepted.
Collection of COVID-19 articles.
Viewpoints

 

 

Featured

 

Cerebral Coagulation Complications Following COVID-19 Adenoviral Vector Vaccines: A Systematic Review
While administration of millions of doses of the adenoviral vector vaccines (e.g., Oxford-AstraZeneca (ChAdOx1 nCoV-19) and Janssen/Johnson & Johnson (Ad26.COV2. S)) has helped control the disease, numerous cases of cerebral venous sinus thrombosis (CVST) with thrombocytopenia have been reported in vaccinated individuals. Full Text

An Observational Study of an Epilepsy Monitoring Unit in a Level 4 Epilepsy Center, Post-Implementation of the National Association of Epilepsy Centers 2010 Revised Guidelines
We performed a retrospective review of electronic medical records for 433 EMU patient visits between January 2016 and May 2019 at a level 4 comprehensive epilepsy center. Full Text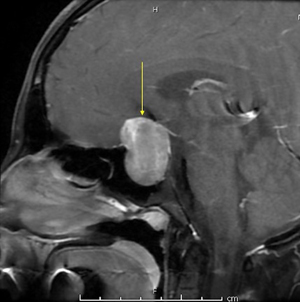 Cerebral Venous Sinus Thrombosis in Patients With SARS-CoV-2
Several neurological manifestations of the severe acute respiratory syndrome coronavirus 2 (SARS-CoV-2) have been reported, including cerebral venous sinus thrombosis (CVST). In this report, we discuss two cases of cerebral venous thrombosis in young patients with a recent SARS-CoV-2 infection and otherwise unrevealing workup. Full Text
Vol. 11, No. 5, Oct 2021
Table of Contents
Review
Original Article
An Observational Study of an Epilepsy Monitoring Unit in a Level 4 Epilepsy Center, Post-Implementation of the National Association of Epilepsy Centers 2010 Revised Guidelines
Abstract HTML PDF
Mohankumar Kurukumbi, Jose Castillo, Tulsi Shah, Joanne Lau, Bhumi Patel, Soumil Narayan, Laura Madarasz, Yun Fang, Caroline Shadowen, Divya Sahajwalla
87-93
doi: https://doi.org/10.14740/jnr703
Case Report